7 Fatal Mistakes to Avoid When Buying a Property in Brazil
Why Foreign Citizens Make Serious Mistakes
Buying a property in another country is not the same as buying in your own country.
Why You Must Read This
Buying real estate is a life-changing event for most people. It should make your life better. NOT miserable.
Read this 12-page report now to be better prepared than the vast majority of foreign citizens buying properties in Brazil.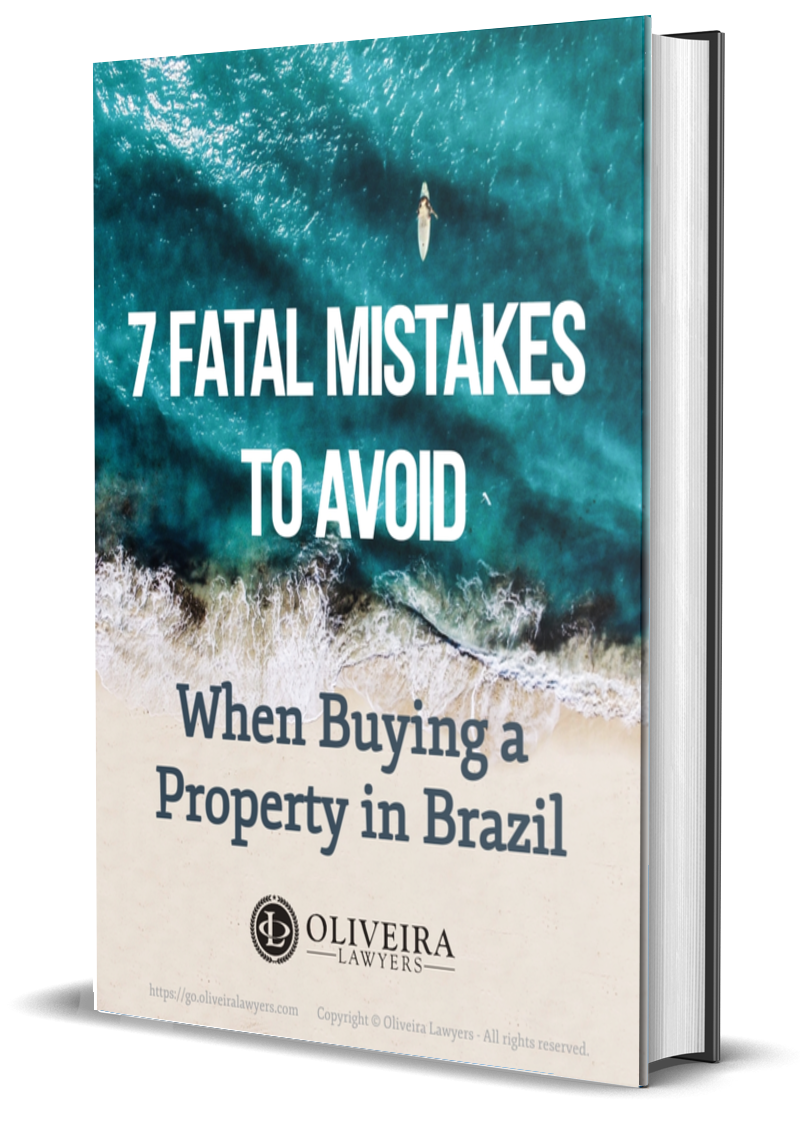 7 Fatal Mistakes to Avoid When Buying a Property in Brazil
In this exclusive report, you will discover:
The #1 reason why foreign buyers end yo paying stiff contractual penalties.
Why you should NEVER pay for the property following your realtor's advice and what you should do instead.
How to save $7,521 in acquisition costs without any downside.
And, much more!
"Oliveira Lawyers has been absolutely brilliant at helping us buy a property in Brazil. It was becoming an extremely fraught and tortuous undertaking until we found them. Without their clear guidance and help we would have given up."
Get Free access to this report now.
You May Also Like: